Detailed Description of lot 40 rye
Lot 40 Rye Canadian Whisky is made from a mash of 90% Canadian rye grains and 10% malted barley. The grains are mashed and fermented, before being distilled through copper-pot stills and matured in premium, white oak casks.
The whisky has an aroma of sour rye bread, earthy minerals and nutmeg.
Lot 40 Canadian Rye Whisky | 700ML Tasting Notes
Nose: Aroma of sour rye bread, earthy minerals and nutmeg.
Palate: Touches of citrusy fruits, rock candy and honeyed oak on the palate, which are complemented by undertones of woody spices, cloves and ginger.
Finish: Finish is spicy yet mellow, with notes of rye and velvety oak.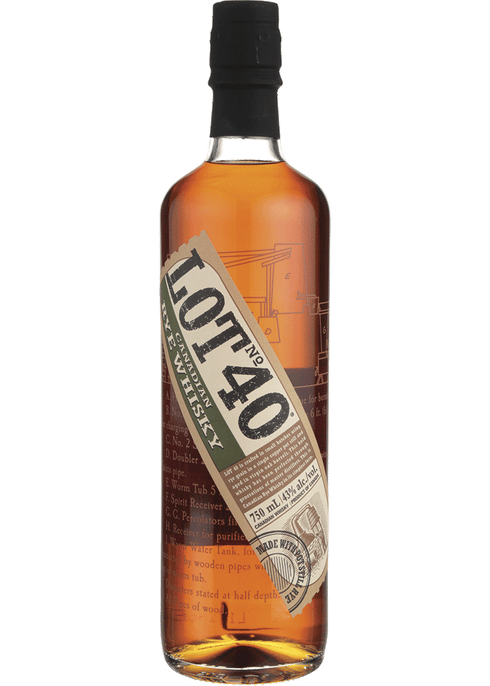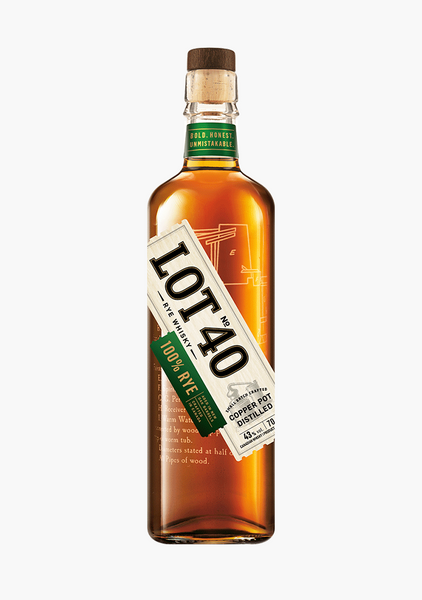 Distillery Information
Based in Montreal, Corby Distilleries Limited markets a full range of domestically produced distilled spirits and liqueurs as well as imported cognac, scotch, gin, and a variety of wines.
Leading brands marketed and distributed by Corby include Lamb's, Wiser's, and Canadian Club. The company boasts a legacy of success dating back to the 1870s.
WHERE TO BUY LOT 40 CANADIAN RYE WHISKY | 700ML?
**Local retailer states either in stock or in route to location. Usually ships within 1-4 days. (Mon-Fri) Longer than usual processing times may occur during the Holiday Season.
The entire network of licensed retailers continue to work effortlessly fulfilling orders as they are placed however due to COVID-19 regulations some delays may occur.
Select items may become backordered due to current high demand and will ship out upon arrival. Please refer to our terms of service and cancellations & returns policy. lot 40 rye whisky in stock