Detailed Description of charter oak bourbon
Charter oak bourbon in stock, The long, cold winters and mild summers of Canada's northern climate make Canadian Oak uniquely suited to crafting exceptional bourbon.
This distinctive environment leads to a tighter-grained wood that releases more of its signature oak aromatics while allowing the spirit to be aged longer in the barrel. The finished spirit features a nose of caramel and berries, a palate of vanilla and maple syrup, and a long finish with hints of oak, chocolate and pepper.
Raise a glass to the storied forests of our northern neighbors and enjoy this spirit's journey from acorn to oak to barrel to bourbon.
Old Charter Canadian Oak Bourbon Whiskey Tasting Notes
Nose: Caramel, Berries.
Palate: Vanilla, Maple Syrup.
Finish: Long finish, Oak, Chocolate, Pepper.
Distillery Information
Buffalo Trace Distillery is a distillery in Frankfort, Kentucky, that is owned by the Sazerac Company. It has historically been known by several names, including the George T. Stagg Distillery and the Old Fire Copper Distillery.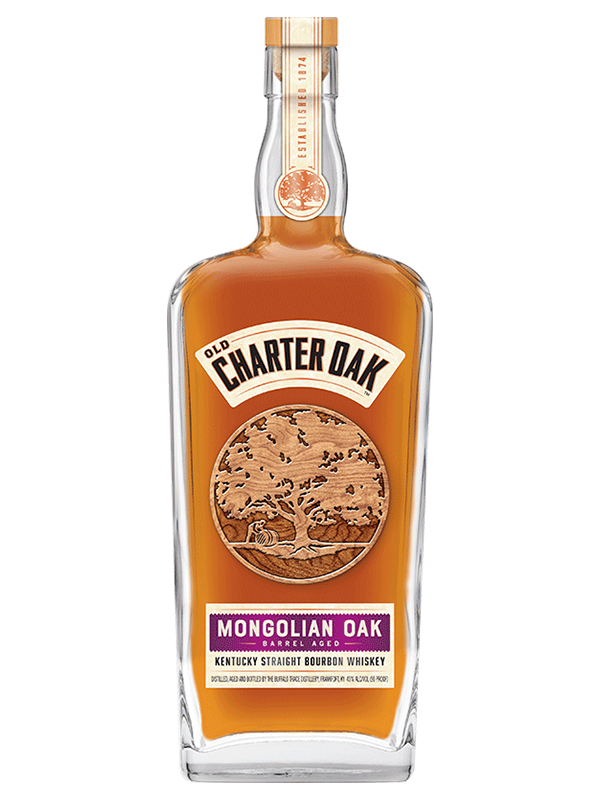 WHERE TO BUY OLD CHARTER CANADIAN OAK BOURBON WHISKEY?
**Local retailer states either in stock or in route to location. Usually ships within 1-4 days. (Mon-Fri) Longer than usual processing times may occur during the Holiday Season.
The entire network of licensed retailers continue to work effortlessly fulfilling orders as they are placed however due to COVID-19 regulations some delays may occur.
Select items may become backordered due to current high demand and will ship out upon arrival. Please refer to our terms of service and cancellations & returns policy.