Detailed Description of Sazerac 18 Year Old Rye Whiskey 2017
The One and Only New Orleans Original. Sazerac 18 Rye Whiskey for Sale symbolizes the tradition and history of New Orleans.
Rye Whiskey that dates back to the 1800's, around the time when saloons, veiled as Coffee Houses, began lining the streets of New Orleans.
It was at the Sazerac Coffee House on Royal Street where local patrons were served toddies made with Rye Whiskey and Peychaud's Bitters.
The libation became known as the "Sazerac" and America's first branded cocktail was born. This is the whiskey that started it all.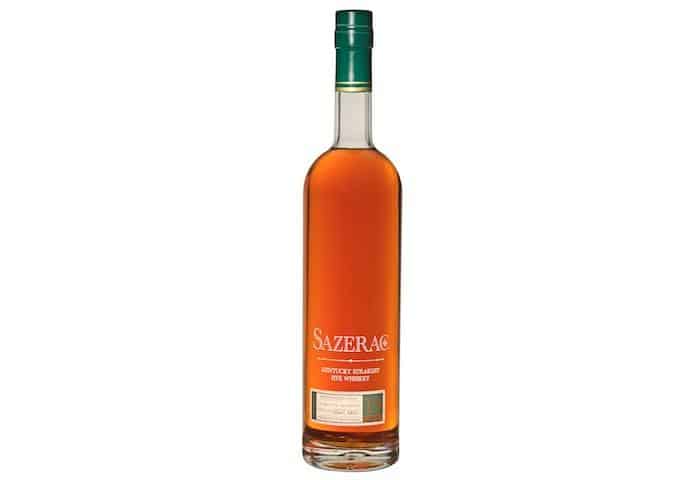 Sazerac 18 Year Old 2017 Kentucky Straight Rye Whiskey Tasting Notes
Nose: The nose offers rich, savoury spices on a bed of dried fruits and peels. There are effortless, tumbling whirls of stone fruits and coffee beans, traces of cigar leaf sweetness and thick chunks of oak.
Palate: The palate develops, toffee sweet, with exotic spice. Creaking oak clings ever present with about as much forceful rye as one can imagine. This is sublime, powerful stuff.
Finish: A sparkling finish of oak, spice and red berries.
Distillery Information of Sazerac Rye 18 year
Buffalo Trace Distillery is a distillery in Frankfort, Kentucky, that is owned by the Sazerac Company. It has historically been known by several names, including the George T. Stagg Distillery and the Old Fire Copper (O.F.C.) Distillery.
Its namesake bourbon brand, Buffalo Trace Kentucky Straight Bourbon whiskey, was introduced in August 1999. The company claims the distillery is the oldest continuously-operating distillery in the United States.
The company says the name ""Buffalo Trace"" refers to an ancient buffalo crossing on the banks of the Kentucky River in Franklin County, Kentucky. The Sazerac Company purchased the distillery in 1992.
SIZE: 750mL
 REGION: Kentucky
PRODUCT TYPE: Rye Whiskey
VENDOR: Sazerac