Detailed Description of Templeton 10 Year Old Single Barrel Rye Whiskey
Templeton Rye 10 Year Whiskey is a new, single barrel offering from the Iowa-based whiskey label, joining a line-up that includes Templeton 4-Year and Templeton 6-Year.
Like those other spirits (which have just seen their packaging refreshed), the 10-year-old rye whiskey is distilled in Indiana before being bottled in Templeton, Iowa.
Templeton 10 Year Reserve Rye Single Barrel Whiskey Tasting Notes
Nose: Rich chocolate and vanilla. Toasted oak, green apple, and apricot.
Palate: Smooth, dark oak with honeyed floral notes and our signature rye spice.
Finish: Clean and long-lasting with lingering butterscotch.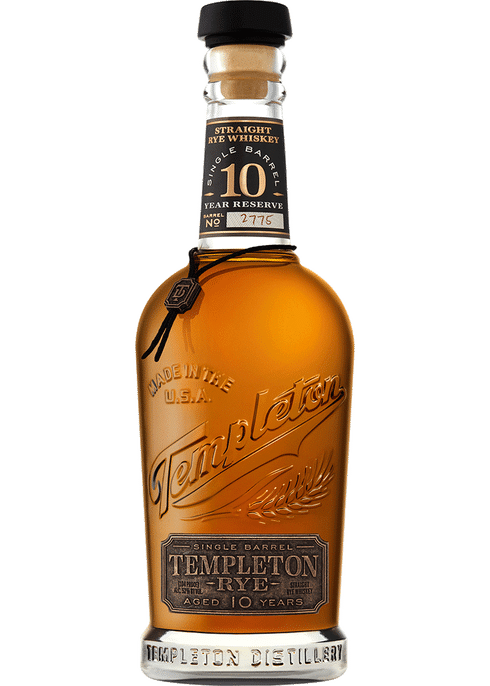 Where To Buy Templeton 10 Year Reserve Rye Single Barrel Whiskey?
**Retailer advises either in stock or in route to their location. Usually ships within one to four business days. Longer processing times can occur especially around holiday(s).
Some items may become backordered or delayed without notice due to demand & will ship out upon arrival. Overseas products typically have longer processing times. templeton 10 year rye near me
Aged a full decade in charred new American oak. Bottled from a hand-selected single barrel.
SIZE: 750mL
REGION: Iowa
PRODUCT TYPE: Rye Whiskey
VENDOR: Templeton Rye