Willett Family Estate 4 Year Old Rye Whiskey
Willett family estate rye 4 year in stock, The barrels that went into this small batch combined to make an amazing drinker.
Nose: Beautiful layering of brandied cherry over a mildly tart cherry. It opens up with time and is reminiscent of cutting into your desert with your fork which releases cinnamon and baking spices with just a hint of oak to remind you that this is high proof youthful.
Palette: A robust rye with dark cherry, burnt vanilla, and spices for days. It's a delicious rye with a weighty mouthfeel.
Balance: It's insanely well balanced with the alcohol so perfectly integrated you'll forget its there, but you'll find yourself smiling more and happier with each dram. willett family estate 4 year rye for sale
Finish: the finish is long and the spices dominate this batch, while the cherry does punch its way through to the surface.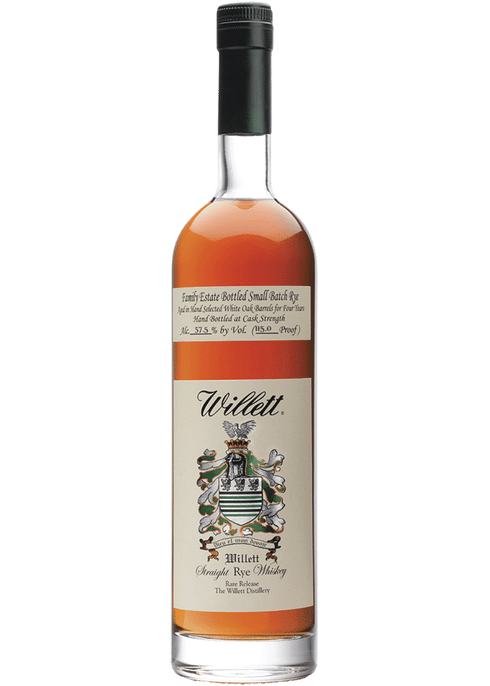 Willett Family Estate 4 Year Old Small Batch Straight Rye Whiskey Tasting Notes
Nose: Aroma of tart cherry followed by baking spice and just a hint of oak. .
Palate: Dark cherries, charred vanilla, and rye spice.
Finish: Lingering with spiced notes and cherry.
Distillery Information of willett family estate rye
The Willett Distilling Company or Kentucky Bourbon Distillers, as it is also known, is a small, family-owned company that markets Bourbon and Rye Whiskey.
They're located in Bardstown, Kentucky. As a relatively large independent bottling company, they're called the big daddy of Bourbon and Rye Bottling. willett rye 4 year in stock