Heaven Hill bottled in bond
Heaven Hill bottled in bond is a one-time, barrel-proof bottling is comprised of 27-year-old Kentucky Straight Bourbon produced between 1989 and 1990 at Old Heaven Hills Springs Distillery before it was destroyed by fire in 1996. Only 41 barrels of pre-fire Bourbon were included in this bottling, and when all barrels were mingled, the natural proof was an unusually low 94.7 proof. Produced from some of the oldest barrels in Kentucky, this Bourbon will make a profound statement on bar shelves and palates alike.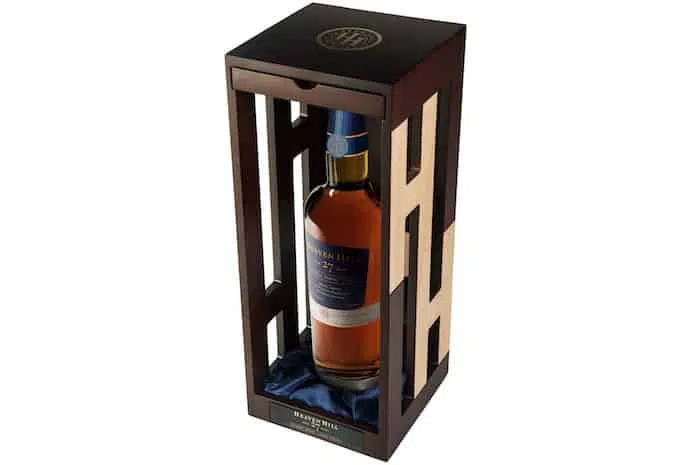 Heaven Hill 27 Year Old Kentucky Straight Bourbon Whiskey Tasting Notes
Nose: Dried fruits, baking spices, and pipe tobacco notes.
Palate: Vanilla, floral, pepper & clove.
Finish: Warm build up to a long yet soft finish.
Distillery Information Heaven Hill bottled in bond
Heaven Hill Distilleries Inc. is an American, private family-owned and operated distillery company headquartered in Bardstown, Kentucky and founded in 1935 that produces and markets the Heaven Hill brand of Kentucky Straight Bourbon Whiskey and a variety of other distilled spirits.Its current distillery facility, called the Heaven Hill Bernheim distillery, is in Louisville, Kentucky.
WHERE TO BUY HEAVEN HILL 27 YEAR OLD KENTUCKY STRAIGHT BOURBON WHISKEY?
**Local retailer states either in stock or in route to location. Usually ships within 1-4 days. (Mon-Fri) Longer than usual processing times may occur during the Holiday Season. The entire network of licensed retailers continue to work effortlessly fulfilling orders as they are placed however due to COVID-19 regulations some delays may occur. Select items may become backordered due to current high demand and will ship out upon arrival. Please refer to our terms of service and cancellations & returns policy.