Watershed bourbon barrel strength 002
Watershed bourbon 002 follows the release of Batch 001 in September 2020, for the distillery's 10-year anniversary, which sold out in under three hours. Bottled without chill filtration at 120.8 proof, Batch 002 was created from barrels 100-percent distilled and aged. Watershed barrel Created from some of the last remaining barrels of Watershed Distillery's original five grain mash bill of corn, wheat, rye, barley, and spelt, Barrel Strength Bourbon Batch 002 was created from copper pot-distilled Bourbon aged four years in virgin char #4 white oak barrels and finished for 34 – 45 months in Watershed's own Ohio apple brandy casks. Bottled at 120.8 proof, the spirit was created from barrels 100 per cent distilled, aged, and bottled on-site.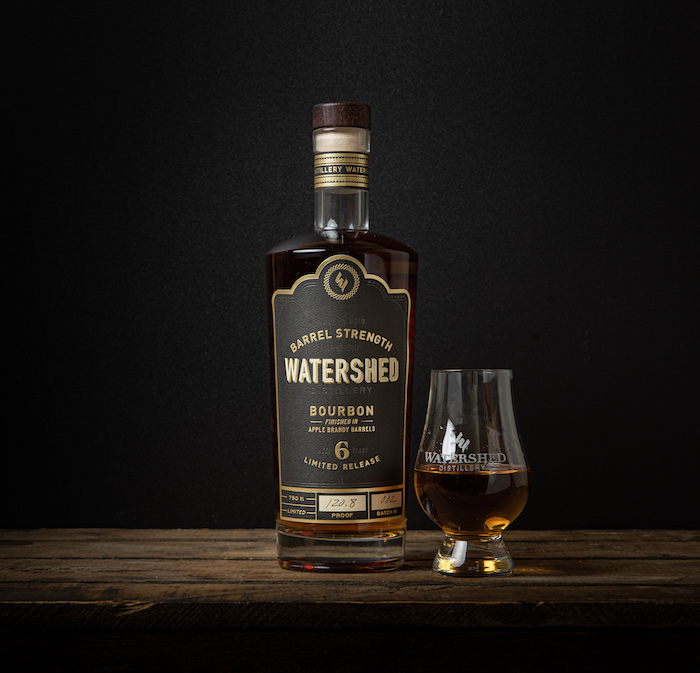 Official tasting notes of Watershed bourbon barrel.
Appearance: Deep amber.
Aroma: Dark brown sugar caramel, roasted oak and rich vanilla.
Flavor: The palate brings with it a full-bodied rich viscosity, with complex notes of fig, peripheral spice, and a touch of black cherry and toasted nuttiness.
Age: 6-8 years
Proof: 120.8