wild turkey masters keep
Wild Turkey Masters keep  One is a blend of two Bourbon whiskies, one aged between eight and ten years and one aged for 14 years. The blend then spent an unspecified period of time resting in charred American oak barrels. "Wild Turkey's master keep one whisky heritage was built on family values …," said master distiller Eddie Russell. "Master's Keep One … is a culmination of our shared love of Bourbon."
"Master's Keep One honors the tools, techniques, and tradition that my father handed down, and is a culmination of our shared love of bourbon. Jimmy instilled in me the most rewarding lessons for success in work and life—passion and discipline—and I'll always be grateful to him for setting me on this path 40 years ago."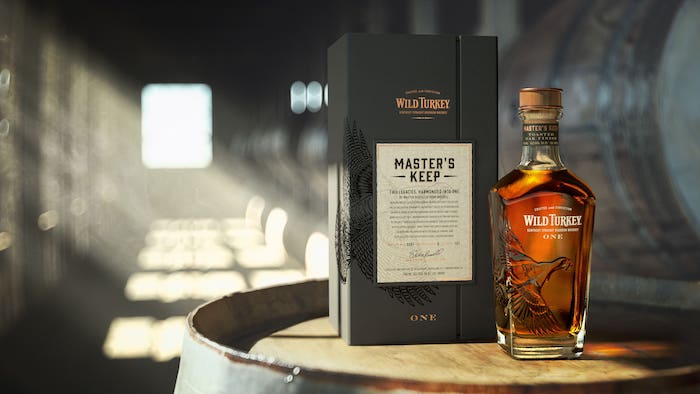 Keep One is the sixth in Wild Turkey's Master's Keep products, which was launched in 2015.  Other bourbons in the series are, 17 year, Decades, Bottled-in-Bond, Cornerstone Rye, and Revival.
Wild turkey masters keep tasty notes
This new release is bottled at 101 proof with notes of rich vanilla, fresh toasted oak, caramel, spice & butterscotch.